Executive Profile: Linda Thomas-Mobley
Monday, June 4, 2012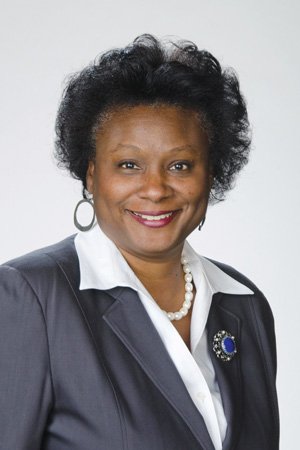 RESUME
Name: Linda Thomas-Mobley.
Organization: NewSchool of Architecture and Design.
Titles: Professor and chair, Construction Management Department.
Year founded: School founded in 1980.
Education: B.S. civil engineering, University of Florida, (1982); M.S. Civil Engineering, University of Florida, (1984); Juris Doctorate, University of Miami, (1992); Doctor of Philosophy, Georgia Institute of Technology, (2000).
Birthplace: Ayer, Massachusetts.
Current residence: Downtown San Diego.
Family: Husband, Michael; daughter, Morgan.
Linda Thomas-Mobley, JD, Ph.D., is the chair of the Construction Management Department at the NewSchool of Architecture and Design in San Diego. Thomas-Mobley was recently named the 2012 Executive of the Year by the National Association of Women in Construction San Diego Chapter, and she is the 2012 recipient of the Carol A. Kueker Construction Education Visionary Award by the National Association of Women in Construction Education Foundation. NSAD, founded in 1980, is an accredited school with programs in architecture, landscape architecture, digital media arts and construction management. Thomas-Mobley has been instrumental in developing NSAD's Construction Management Department which now offers a Bachelor of Science in construction management, as well as a fully online Master of Construction Management.
PROFESSIONAL PHILOSOPHY
Essential working philosophy: Focus, focus, focus.
Best way to keep a competitive edge: Embrace failure and learn from your mistakes.
Guiding principles: Leaders are servants to those they lead. Their job is to envision an alternative future, align resources toward that future and then motivate their people when the going gets tough.
Yardsticks of success: Accomplishing the goal.
Goals yet to be achieved: Controlling stress.
JUDGMENT CALLS
Best professional decision: Going to graduate school. The experience taught me how to organize data and create knowledge, skills that we emphasize in our construction management program at NSAD.
Toughest professional decision: To put my research on hold and dive into the world of higher education administration. It took a leap of faith, but I feel like I'm making an impact in providing quality education opportunities on campus and online for a new generation of construction managers.
Mentor: Joyce Greenwood Thomas.
Word that describes you: Grateful.
TRUE CONFESSIONS
What you like best about your job: Listening to the ideas and thoughts of "20 some-things"; they are extraordinary human beings who give me hope for the future.
Pet peeves: Gum chewing, selfish people.
Most important lesson learned: Not only is failure an option, it is essential to growth.
Person most interested in meeting: Deepak Chopra, M.D., co-founder of The Chopra Center for Wellbeing…I think he can help me with my stress problem.
Three greatest passions: Spending time with my family, learning anything new, and the desire for individual and collective peace.
First choice for a new career: Opera soloist.
Favorite quote: Never let anyone talk you out of (or into) anything. Chances are, you already know how to do the right thing — Seth Godin (paraphrased quote). "The harder you work, the luckier you get" — Gary Player.
Favorite restaurant: Café Chloe.
Favorite place for business meetings: The University Club Atop Symphony Towers
Favorite vacation spot: Corozal Town, Belize.
Favorite way to spend time: Taking walks with my husband and thinking without interruption.