CONSTRUCTION: $2.5 BILLION PROJECT RISING AT OLD QUARRY
ROCKIN' AND ROLLIN'
Monday, January 30, 2012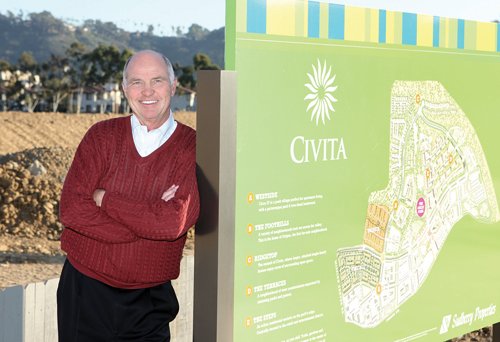 SUDBERRY PROPERTIES
Chairman: Tom Sudberry.
President: Colton Sudberry.
Financial information: Not disclosed.
No. of local employees: About 30.
Year founded: 1979.
Headquarters: Sorrento Valley.
Company description: Developer and manager of retail and mixed-use properties.
Key factors for success: Company's projects span wide geographic area, with recent emphasis on development and reuse of infill properties in established communities.
The Mission Valley site where a quarry was first mined 75 years ago to feed a growing city's demand for new roads and buildings is now busy with construction of houses and apartments at Civita, representing a final frontier of sorts for large San Diego housing projects...