HOSPITALITY: ASSISTING FRANCHISEES, MAINTAINING QUALITY FOOD ARE GOALS
CEO Gets Sandwich Chain in Shipshape for Major Expansion
Monday, January 9, 2012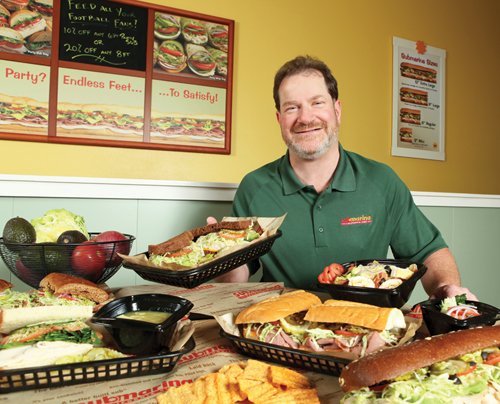 SUBMARINA INC.
CEO: Bruce Rosenthal.
Sales: Approximately $17 million in 2010, according to Technomic Inc.
No. of local employees: Approximately 250.
Headquarters: San Marcos.
Year founded: 1977.
Company description: Operates 53 franchised sandwich restaurants in six states and Guam.
Key factors for success: Company emphasizes fresh, healthy, locally sourced ingredients in menu items.
The president and CEO of Submarina Inc...