ADVERTORIAL: BIOTECH SUPPLEMENT
The Scripps Research Institute
Monday, February 20, 2012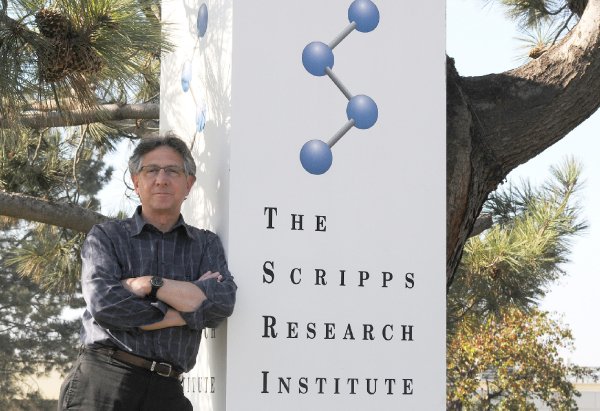 The Scripps Research Institute, one of the world's largest independent, nonprofit research organizations, stands at the forefront of basic biomedical science. Working in this vital segment of medical research, the institute has established a track record of major scientific breakthroughs and significant contributions to human health.
The institute's 270 faculty members in La Jolla, California, and Jupiter, Florida, include three Nobel laureates and 17 members of the U.S. National Academy of Sciences. Free from administrative responsibilities typical of a university setting, the scientists are able to concentrate their efforts on research. Cross-disciplinary collaboration among chemists, biologists, and physicists also inspires meaningful discovery.
The results have been impressive. Scripps Research has been ranked as one of the most influential institutions in the world in its fields. For scientific impact, Thomson Reuters recently named Scripps Research as number one worldwide in chemistry, as well as second in microbiology.
Mixed with the faculty's famous entrepreneurial spirit, the high level of science has resulted in 680 patents - among the highest of all U.S. academic institutions - and more than 50 spin-off companies.
Most importantly, the institute's work has resulted in much-needed therapies to relieve human suffering. Humira® helps patients with rheumatoid arthritis and other inflammatory diseases. Leustatin® saves the lives of those stricken with hairy cell leukemia. A method to purify Factor VIII reduced the need for whole-blood transfusions in patients with hemophilia. Last year, Benlysta® became the first new U.S. drug for lupus, a chronic, life-threatening inflammatory disease, approved in the last 50 years.
In parallel with its research efforts, the institute runs a selective graduate school, the Kellogg School of Science and Technology, which educates about 200 of the country's most promising young scientists. The program is currently ranked among the top 10 in the nation in its fields of biology and chemistry.
Submitted by The Scripps Research Institute
To find out more, see www.scripps.edu