FINANCE: LOCAL BIOTECH LEADS INVESTMENT PACK DESPITE VC CHALLENGES
Bright Ideas Win Race For Cash
Monday, February 20, 2012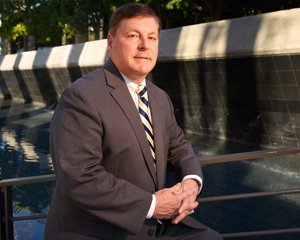 Indeed, San Diego's biotech and medical devices got 75 percent of total early-stage investments in 2011, down from 94 percent in 2010, according to the PricewaterhouseCoopers MoneyTree Report.
Unpredictable and costly approval routes at the U.S. Food and Drug Administration are largely to blame for the decrease, Gollaher said. "Investors are reluctant with respect to how long the process will take with medical technology," Gollaher said, citing a local example of Orexigen Therapeutics Inc.
San Diego-based Orexigen has been going back and forth with the FDA since 2010 in an effort to bring its obesity drug Contrave to market. The company is about to launch a final safety trial at the FDA's request to rule out certain cardiovascular risks; approval may come in 2014.
Alternate Funding Routes
The cost of developing and launching a new drug is commonly cited at $1 billion, Gollaher notes. Without venture funding to help companies keep the lights on before a product reaches the market, many drugs are destined to fall into the so-called "valley of death," Gollaher said.
More and more, life science companies are looking beyond venture funding to pay the bills during the early stage. They're seeking partnerships with pharmaceutical companies and increasingly looking to the National Institutes of Health, a U.S. agency that provides funding for medical research and drug discovery.
Gollaher said he's encouraged that NIH Director Francis Collins is making a public effort to focus more resources on the "valley of death" space with the goal of speeding up the time it takes for science to move from the bench to the pharmacy.

Look at All the Vital Signs
"It's certainly been a challenging time for biotech," said Matthew Hudes, U.S. managing principal for biotechnology at Deloitte Consulting LLP in San Francisco. "I don't want to understate what the last three to four years have been like — a lot of volatility in an industry that's already volatile. But you have to kind of look at the whole picture."
Hudes said that while the early-stage funding climate has forced San Diego's biotech scene to slow down in recent years, "it seems to have never reached the point where companies were cutting to the bone and giving away their best assets just to survive."
Hudes characterized the local life sciences industry as "thriving" and "healthy" — attributes that come as a result of having an array of capital formation mechanisms available beyond venture capital "from licensing deals to private equity and M&A activity," he said.

Panetta points to still other signs of health: An uptick of jobs with high-paying salaries and a thriving network of contract research organizations that are supporting the growth of biotech companies.
In Biocom's first-ever economic impact report measuring the regional life sciences industry, the group forecasts that the San Diego County biotech companies would add 2,770 positions by the end of 2013, on top of an existing employee base of nearly 42,000.
And the industry is diverse, representing industrial biotech companies, biofuel producers, research institutes, medical device makers, drug developers, and supply distributors, Panetta said.
Prev Next