REAL ESTATE: TRANSACTION VOLUME RISES IN COMMERCIAL SECTOR; NUMBER OF DEALS DIPS
Confident Comeback
Monday, February 6, 2012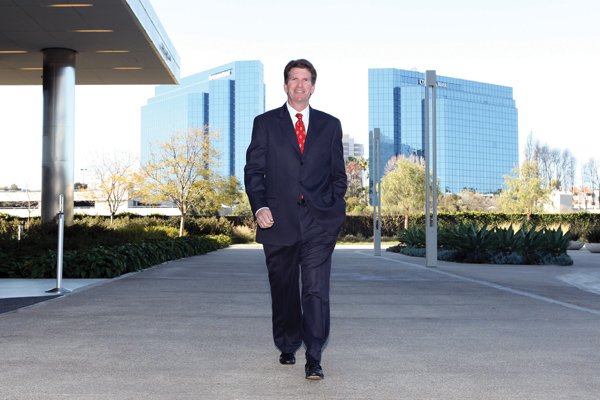 The national and global financial markets remain in volatile territory, but 2011 was generally a good year for Jones Lang LaSalle Inc. and its large rivals involved in San Diego County commercial real estate, with transaction volume rising even as the number of deals declined from the prior year.
Signals point to continued improvement in the local climate in 2012, although local brokerage firm leaders note that the industry's fate ultimately rests with a combination of factors beyond their control. That includes prospects for job creation, which in turn would spur demand by client employers for more space.
"I would call it a year of stabilization," said Bill Fleck, senior managing director in JLL's San Diego office, referring to 2011. "It looks like most of the downsizing of corporate America is over and the worst of it is behind us.
"I think the companies are more confident about the future than they were a couple of years ago, but I would call it a cautious confidence," he added.
Data gathered from local commercial brokerage firms by the San Diego Business Journal indicates that the 22 largest racked up $8.96 billion in local transaction volume during 2011, up 30.5 percent from the prior year, even as the number of transactions declined 5.4 percent.
The largest firms serving the local market include Cushman & Wakefield, CBRE, Cassidy Turley BRE Commercial, Marcus & Millichap, Colliers International and JLL.
The industry employs approximately 1,100 people at 60 local offices.
Shuffling Staff to Meet Demands
Hiring has not been exploding, with brokerage leaders generally reporting 2011 staffing levels on par with 2010.
However, brokerage firms have tweaked their local staffs and strategies to reflect changes in demand impacting several sectors. In the past year, for instance, JLL added a multifamily team to establish a presence in the hot local apartment market; Cassidy Turley brought in specialists to boost its property management offerings; and Cushman & Wakefield added several agents in Carlsbad, who were formerly with Coldwell Banker Commercial, bolstering its North County operations.
The moves speak to firms' quest for customer loyalty in an increasingly competitive marketplace, with investors and companies coming from throughout the nation and world to make deals in San Diego.
"You need to address all of the needs when possible, whether it's the building management, or the appraisal needs or the investment consulting assistance," said John Frager, executive managing director in the San Diego office of CBRE, the Los Angeles-based firm formerly known as CB Richard Ellis.
Prev Next