ADVERTORIAL: AMERICAN CANCER SOCIETY SUPPLEMENT
Business Leaders – Key Health Advocates
Monday, August 27, 2012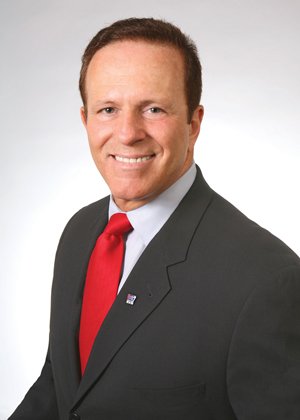 Everyone has a role to play in fighting cancer, and that includes the business community. Corporations wield great influence, and the American Cancer Society recognizes the potential businesses have to use their influence for positive health change in the lives of employees, customers and the communities in which they operate. With cancer-related lost productivity expected to drain nearly $21 billion from the U.S. economy this year alone, healthier employees are simply good for business.
The key to realizing the Society's goal of creating a world with less cancer and more birthdays is through collaboration and innovation. Our unwavering commitment is based on 99 years of experience. We turn what we know about cancer – like how to prevent it – into what we do. With that in mind, the Society seeks corporate partners with a truly collaborative spirit that can significantly impact the course of cancer.
We can't accomplish our lifesaving work without the dedication of committed supporters and volunteers from the San Diego business community. The evolving role of businesses in the health and wellbeing of employees and communities is an important one. It is innovative business leaders that help improve the health of their teams, organizations, and surrounding communities by raising awareness of the many ways we can all stay well, get well, find cures, and fight back against cancer.
This willingness to collaborate means less lives lost to one of the greatest health challenges of our time. It's often by attending an American Cancer Society event that many people first experience the passion and the values of the Society, and come to understand the sweeping reach we have from funding promising cancer researchers early in their careers, to guiding cancer patients through each stage of their cancer experience.
The American Cancer Society provides a framework for progress in the movement to end cancer by fostering interaction between the community at large and business professionals. Armed with knowledge and the tools to reduce cancer incidence and mortality, we believe we can make a tremendous difference in the lives of countless people, but we need help getting the word out about how more than one million California cancer survivors will celebrate a birthday this year.
Everyone knows how special a simple thing like a birthday can be. It's a celebration of life and a marker of progress. Join us as we make happy birthday a true victory song.
For more information for your business or employees call us at 1-800-227-2345 or visit www.cancer.org.