ADVERTORIAL: BEST PLACES TO WORK SUPPLEMENT
What Makes for a Best Place to Work?
Monday, August 20, 2012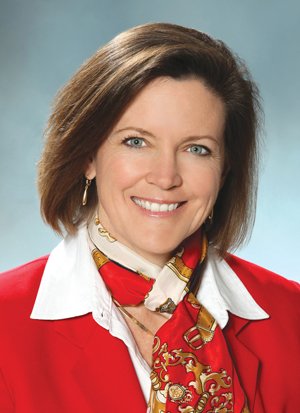 I was recently speaking with a colleague who shared with me, "It's critical to not just be told but also to believe that what I do each day contributes to the success of the organization and that I'm respected for what I do."
It drove home for me the fact that creating an organization considered a Best Place to Work takes considerable effort. Everyone must feel responsible for creating an environment in which individuals are valued for what they do. The public accounting profession is unique in many ways, but when it comes to retaining and motivating a talented team, we're like every other industry. We need to make sure employees want to come to work each day and not just provide their technical skills but also bring a positive attitude that contributes to the growth of their organization.
While larger companies can often provide more programmatic benefits to employees, smaller organizations often have an easier time providing the kind of personal contact between employees, owners, and management that reinforces the sense of contribution. The key to being a great place to work is finding the appropriate balance, for whatever size organization, between providing the resources employees need to be engaged and creating a culture of clarity regarding how each and every person contributes to organizational success.
As highlighted at the San Diego Business Journal's Best Places to Work Awards event, programs provided are diverse and include those designed to meet core needs, such as training and health care, but also extend out to meet people's social needs—volleyball teams, bowling parties, and charitable activities that satisfy people's desire to give back to the community. The ability to create a culture in which people believe they're valued, appreciated, and respected requires consistent and impartial alignment within management and a strong set of values that allow employees to predict the outcome of decisions made at the top. A positive corporate culture isn't created with published materials but with each and every interaction within the organization, especially with those in decision-making positions.
Garry Ridge, coauthor of Helping People Win at Work and CEO of San Diego–based WD-40, says in his book, "Leading at a higher level today is about treating people the right way by providing the direction, support and encouragement they need to be their best." This is consistent with our approach at Moss Adams. It starts with management (partners, in our case) modeling to the rest of the firm what high performance looks like: being excited and passionate about providing excellent service to our clients both through technical skills and personal commitment. Then it extends to creating a workplace that empowers people to perform at a similarly high level.
As I said earlier, this doesn't just happen. It takes effort. But it's effort that pays off for owners, management, employees, and ultimately clients.
Carisa Wisniewski is the partner in charge of the San Diego office of Moss Adams. She provides a wide range of audit solutions to both public and private businesses, specializing
in the technology and life sciences industries. She can be reached at (858) 627-1402 or carisa.wisniewski@mossadams.com.