ADVERTORIAL: BEST PLACES TO WORK SUPPLEMENT
What can a Business Account Analysis Checking Account do for my Business?
Monday, August 20, 2012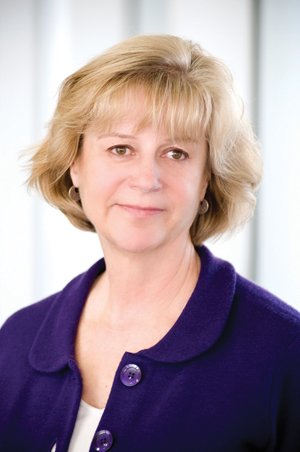 Most financial institutions offer Business Account Analysis Checking, but many companies do not understand how this product works and how it can benefit their business. If your business maintains a large checking account balance of $50,000 monthly or more, an analysis account could save you hundreds of dollars in annual service fees.
Business Account Analysis Checking is a non-interest-bearing account that pays an earnings credit, rather than interest. This credit accrues at a bank-determined rate, such as 1 percent of the collected account balance, and can be used to offset banking service charges, rather than writing a check for these services or having them deducted from the account. Generally, Account Analysis is best for companies that have fairly large checking account balances, usually in excess of $50,000 a month which equates to a $500 annual earnings credit based on a 1 percent rate. So, if your business maintains a $50,000 monthly balance, switching to an analysis account could save your business $500 a year on fees.
Earnings credit percentages vary from bank to bank. Currently, the range in San Diego County runs from a low of .20 percent to a high of 1.25 percent or more. Fees for processing checks, wires, merchant fees, and other services also vary greatly from bank to bank. Unfortunately, some banks share this information every month on an Account Analysis statement and some do not. As a result, the best business practice is to make sure your bank provides a monthly Account Analysis statement that displays the earnings credit percentage and amount along with all fees charged.
Be aware that the Account Analysis earnings credit percentage is not published on bank web sites and is only available by talking to a business account manager. In addition, if your business has earnings credits that go unused each month, you should ask your banker what other fees can be paid with the unused credits. Some banks will pay payroll fees and courier fees in addition to their own processing fees.
Finally, earnings credits are paid on collected balances rather than the ledger balance. This means that the bank calculates the earnings credit on deposited items that have been paid. So be sure to ask your banker if you are maximizing your collected balance. Remote deposit capture systems, the Automated Clearing House, and wire transfers are all ways to speed up the collection of your deposits and increase your earnings credit.
When understood and used properly, Account Analysis can be a good source of expense savings for your business. If you haven't heard from your banker in more than six months and you are already using Account Analysis, you might want to schedule a visit to review your results. If you are not currently using Account Analysis, and your business carries large monthly account balances, now is a good time to meet with your banker and see how switching can save your company money.
Karen Brassfield is Executive Vice President and Chief Banking Officer with Silvergate Bank, a San Diego community bank that specializes in serving the financial needs of small and growing businesses. The bank is headquartered in La Jolla at 4275 Executive Square, Suite 800. The company website is www.silvergatebank.com.
Submitted by Silvergate Bank