ADVERTORIAL: SUPPLEMENT
MRC Smart Technology Solution
Monday, August 20, 2012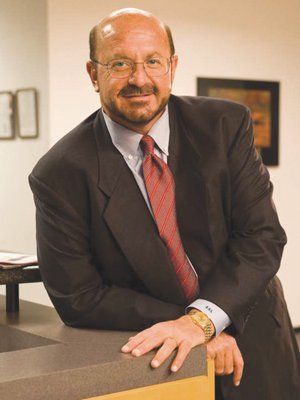 We are one of California's largest technology and services consulting firms specializing in workflow solutions and office systems. From document management to collaborative communication tools and multifunction systems, we provide the broadest portfolio of technology and services for companies of any size and in any industry.
We focus on document-driven companies and industries such as healthcare, manufacturing companies, legal firms, school districts or financial service institutions – spanning all types and sizes.
When it comes to you, our customer, our goal has remained the same - deliver highly measurable results for you each and every day. Our goal is about working as partners, identifying opportunities for transforming your business and positioning your company for success in today's ever changing business environment.
It's about making a difference and creating value - discovering your true cost, uncovering hidden inefficiencies and creating sustainability and stability. At MRC, we believe that investing in you – our customer, our employee, our suppliers and others - demonstrates our desire to strengthen our long-term relationships. It helps us, as partners, to build a better business and work with better people.
Our state of the art call center is another way we give customers the best customer service. This reduces down-time, increase level of service & customer satisfaction level.
Come be our guest at our upcoming complimentary Technology Showcase at MRC's headquarters at 5657 Copley Drive, San Diego, CA 92111 on September 7th anytime between 10am-3pm. Our preferred vendors will be presenting their newest technology that can help simplify your business.
A full catered lunch will be provided as well. Please email mrcevents@mrc360.com for details.
For more information, please visit www.mrc360.com or contact us at 858-573-6300 for a complimentary assessment today!