Real Estate Roundup
Monday, April 30, 2012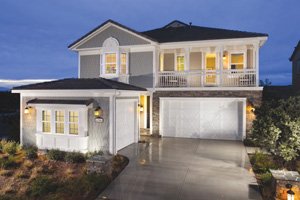 Pardee Homes Sees Banner 1st Quarter
According to San Diego-based DataQuick, the southland housing market posted the highest number of home sales in February in five years, with San Diego boasting a 16.3 percent increase from one year ago. Pardee Homes is sharing in that success in North County.
"Together, three of our most successful new home neighborhoods have gotten a jump-start on the year, with a total of 53 homes sold in the first quarter of 2012," said Matt Sauls, regional director of marketing for Pardee Homes. "With strong sales going into the second quarter of 2012, we are moving forward with the grand opening of new neighborhoods this year — Sorrento Heights and Sorrento Terrace."
The top sellers in Pardee's portfolio include Brightwater and Hampton Lane, both offering single-family detached homes for move-up buyers in Pacific Highlands Ranch and Highlands Village, a neighborhood of upscale townhomes in a resort-style setting located above Carmel Valley in Carmel Country Highlands. Sixteen homes were sold during the first quarter of this year at Brightwater, which opened for sale last October; 15 were sold at Hampton Lane; and 22 homes were sold at Highlands Village.
"The new home market is gaining strength and we are ready for homebuyers who want a home in a great location and one that offers energy-saving features and value," Sauls said. "All of the homes we currently build in San Diego are located in North County and all feature our exclusive LivingSmart program of features and options that offer a distinctive way of life; one that preserves the land and its precious resources."
Eco-friendly Hampton Lane and Brightwater are both located in Pacific Highlands Ranch, where homeowners have coastal-close living and access to their own resort-style recreation center and pool. Residents of this growing community, which is surrounded by 1,300 acres of preserved natural habitat, are close to good schools, shopping, beaches and multi-use trails. Hampton Lane is priced from the high $600,000s and includes three floor plans with four bedrooms, three baths and approximately 2,390 to 2,630 square feet. Brightwater is priced from the mid $800,000s and offers homebuyers three floor plans with four to five bedrooms, three and four baths and approximately 2,827 to 3,432 square feet.
Stylish and sustainable, Highlands Village features modern, low maintenance townhomes with attached garages and amenities including a private clubhouse with swimming pool, spa, fitness facility, media room, business center and kid's play area. There are even two guest units available for rent to guests of homeowners. Highlands Village features five floor plans with two to four bedrooms, two and one-half baths and approximately 1,274 to 2,069 square feet. Priced from the mid $400,000s, the final homes are now selling at this popular Carmel Country Highlands neighborhood.
Prev Next