AWARDS: SURVEYS GIVE BEST WORKPLACE PRACTICES WELL-DESERVED RECOGNITION
Good Company Guaranteed at Best Places to Work Event
Monday, April 2, 2012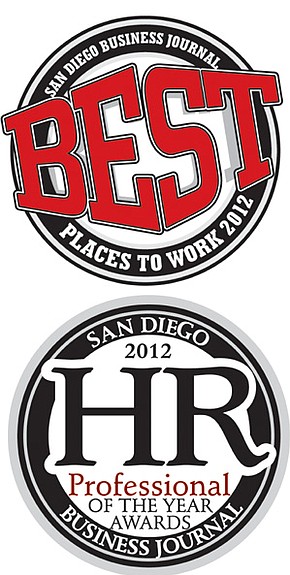 SAN DIEGO'S BEST PLACES TO WORK AWARDS/HR PROFESSIONAL OF THE YEAR AWARDS
Time, date and place: 4 to 7 p.m. Aug. 16 at a location to be determined.
Sponsors: Kaiser Permanente, gold sponsor; Moss Adams LLP, gold sponsor; Silvergate Bank and Mr. Copy, a Xerox Co., silver sponsors.
Event description: Networking reception and awards program to salute organizations that have worked hard to create environments where their employees enjoy going to work. The Business Journal has woven the Best Places to Work Awards with the HR Professional of the Year Awards for a blockbuster event.
The busy days of tax time didn't stop the local Moss Adams LLP staff from expressing the opinion that its office is one of the best places to work...