BUILDING: HARPER ALSO DOES EDUCATION, RETAIL AND OTHER AREAS
Construction Firm Works From Solid Base of Military Projects
Monday, October 3, 2011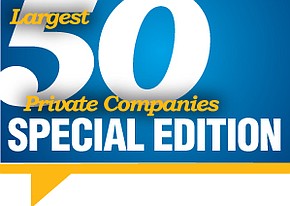 HARPER CONSTRUCTION CO. INC.
CEO: Jeff Harper.
Revenue: $359.8 million in 2010; $251.4 million in 2009.
Local Employees: Approximately 100.
Headquarters: San Diego (Little Italy).
Year founded: 1974.
Company description: Design-build general construction contractor.
Key factors for success: Strong presence in military, civic and commercial building sectors; projects are spread throughout U.S.
As the largest San Diego County-based general contractor by revenue, which reached $359...