TECHNOLOGY: BUSINESS EXPANDS AS MORE CONSUMERS SEEK DIGITAL CONVENIENCES
Financial Software Company Gains Traction in Mobile Banking
Monday, November 14, 2011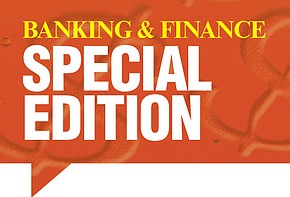 MITEK SYSTEMS INC.
CEO: James DeBello.
Revenue: $7.2 million for FY 2011 nine months ended Sept. 30; $3.5 million for like period of FY 2010.
Net income: $94,323 through Sept. 30; net loss $862,537 in prior fiscal year nine months.
No. of local employees: 30.
Headquarters: Kearny Mesa.
Year founded: 1986.
Stock symbol and exchange: MITK on Nasdaq.
Company description: Developer and provider of mobile imaging software.
Key factors for success: Increased smartphone adoption and increased trust in mobile banking services.
You could say that Mitek Systems Inc...