RETAIL: JERRY NAVARRA'S STAR MARKETING ROLE CONNECTS WITH CUSTOMERS
In Tough Economy, Jerome's Takes Comfort in Stellar Sales
Monday, November 7, 2011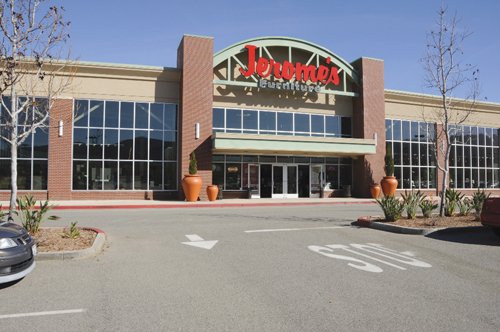 JEROME'S FURNITURE
CEO: Lee Goodman.
Revenue: $95.5 million in 2010; $79.1 million in 2009.
No. of local employees: 300.
Headquarters: San Diego.
Year founded: 1958.
Company description: Furniture retailer with eight stores.
Key factors for success: Company touts personal customer service, fast delivery, regular low pricing, long community presence.
Even after witnessing vast changes in the industry, some things still surprise Jerome's Furniture Chairman Jerome "Jerry" Navarra, the familiar face of the family-owned and growing San Diego company now in its sixth decade...