ENVIRONMENT: 'TREES' CHARGE ELECTRIC VEHICLES, STORE POWER BY BATTERY
Solar Grove Planned for SDG&E's Energy Innovation Center
Monday, November 7, 2011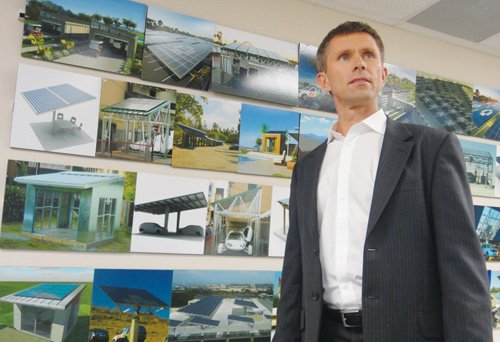 ENVISION SOLAR INTERNATIONAL INC.
CEO: Desmond Wheatley.
Revenue: $347,447 in 2010; $968,668 in 2009.
Net loss: $2.4 million in 2010; $4.3 million in 2009.
No. of local employees: 10.
Headquarters: Kearny Mesa.
Year founded: 2006.
Stock symbol and exchange: EVSI on OTC Bulletin Board.
Company description: Designs and develops turnkey solar 'trees' that generate electricity while shading parking lots.
Key factors for success: Founded by an architect, the company has a strong emphasis on aesthetics. Its goal is to produce clean energy and beautify parking lots.
Envision Solar International Inc...