TECHNOLOGY: CEO SAYS
Slower-Than-Expected Transition to 4G Hurts Novatel Wireless
Monday, March 7, 2011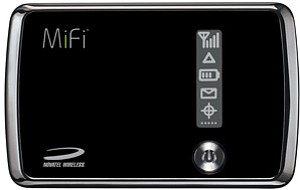 NOVATEL WIRELESS INC.
CEO and Chairman: Peter Leparulo.
Revenue: $339 million in 2010; $337 million in 2009.
Net income/loss: Net loss of $33 million in 2010; net profit of $4 million in 2009.
No. of local employees: 282.
Headquarters: Sorrento Mesa area of San Diego.
Year founded: 1996.
Stock symbol and exchange: NVTL on Nasdaq.
Company description: Maker of wireless modems, routers and modules for cellular carrier networks, as well as MiFi brand wireless routers for the consumer market.
Novatel Wireless Inc...