TECHNOLOGY:SONY, QUALCOMM, HP AMONG AREA'S TOP PATENT PRODUCERS
Abundance of Innovative Discoveries Leads To Region's Growing Number of Patents
Monday, March 7, 2011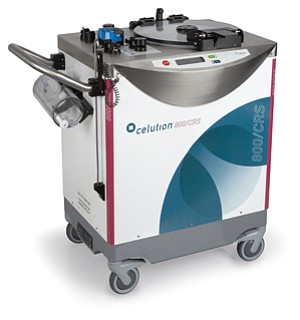 CYTORI THERAPEUTICS INC.
CEO: Christopher Calhoun.
Revenue: $14.7 million in 2009; $4.5 million in 2008.
Net loss: $23.2 million in 2009; $30 million in 2008.
No. of local employees: 101.
Headquarters: Torrey Pines area of San Diego.
Year founded: 1997.
Stock symbol and exchange: CYTX on Nasdaq.
What makes the company innovative: It is making, developing and selling devices that take standard regenerative cells out of fat tissue so patients can be treated with their own cells at the point of care.
Cytori Therapeutics Inc...