ENERGY: LATEST DEAL LAYS GROUNDWORK FOR 3 NEW PHOTOVOLTAIC SYSTEMS
Solar Firm Gathers Steam With Financing of $100M-Plus Arranged
Monday, July 4, 2011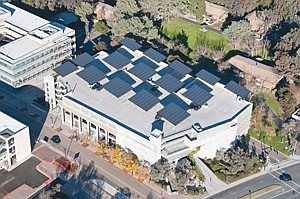 BORREGO SOLAR SYSTEMS INC.
CEO: Mike Hall.
Financial information: Not disclosed.
No. of local employees: 80.
Investors: 70 percent owned by Walsin Lihwa Corp. of Taiwan.
Headquarters: El Cajon.
Year founded: 1980.
Company description: Designs and installs commercial-size solar power systems for businesses, municipalities and schools.
Key factors for success: Leveraging the use of power purchase agreements, or PPAs, to aggressively underwrite more new commercial-scale solar energy projects, which will be announced in 2012.
When you're hot, you're hot, especially in the now sizzling industrial-grade solar energy design and installation business...