TECHNOLOGY: BOOK APPS ANSWER CALL OF MOBILE DEVICE MARKET
Innovation: This Startup's Success Stories Are Many
Monday, July 4, 2011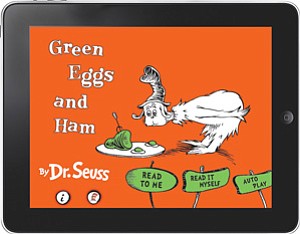 OCEANHOUSE MEDIA INC.
CEO: Michel Kripalani.
Financial information: Not disclosed.
No. of local employees: Six full time, 24 independent contractors.
Investors: None. Self-financed.
Headquarters: Encinitas.
Year founded: 2009.
What makes the company innovative: Successfully adapts classic book titles and content for mobile devices, and as a result, the business has become a key innovator in mobile digital publishing.
Key factors for success: Oceanhouse Media refreshes and livens up perennial best-selling titles for a new generation that is very digitally savvy — and very mobile.
You might say that entrepreneur Michel Kripalani is an overnight success — except that his success has taken 22 years to achieve...