TECHNOLOGY: PPH'S GOAL IS TO SPIN OFF MIAA AS SEPARATE FIRM, OFFICIAL SAYS
System Aims to Deliver Medical Information Anytime, Anywhere
Monday, February 28, 2011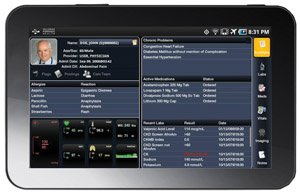 PALOMAR POMERADO HEALTH
CEO: Michael H. Covert.
Chairman of the board: Theodore E. Kleiter.
Annual budget: $480 million.
No. of local employees: 4,000.
Headquarters: Carmel Mountain Ranch area of San Diego.
Year founded: 1933.
Mission of organization: To provide health care services to North County residents.
Come this fall, doctors on the go can be doctors in the know — at least in North County...
Tom York is a contributing editor for the San Diego Business Journal.