TECHNOLOGY: HANDFUL OF ICONIC BUSINESSES, NAVY AMONG NEPTUNIC'S CLIENTS
Shark Suit Technology Has Firm Swimming With the Big Fish
Monday, February 21, 2011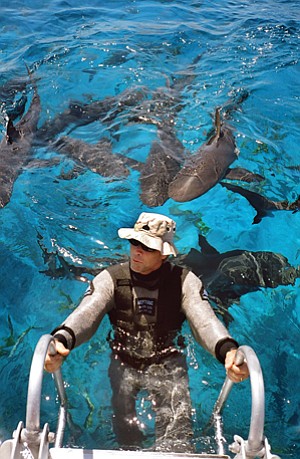 NEPTUNIC TECHNOLOGIES INC.
CEO: Aaron Tankersley.
Financial information: Not disclosed.
No. of local employees: 10.
Investors: Undisclosed private investors.
Headquarters: San Diego's Little Italy neighborhood.
Year founded: 2005.
What makes the company innovative: It develops protective textiles for extreme sports, and military, commercial, industrial and marine applications.
When Jeremiah Sullivan came up with the idea in the late '70s to make a shark suit so people could interact with sharks more safely, he had no idea the technology would lead to military and commercial contracts years later...
Stephanie Flores is a freelance writer for the San Diego Business Journal.