NONPROFIT: GIA PLAYS KEY ROLE AS RETAILERS EXPECT TO SELL $1.46 BILLION IN JEWELRY FOR VALENTINE'S DAY
A Cut Above
Monday, February 14, 2011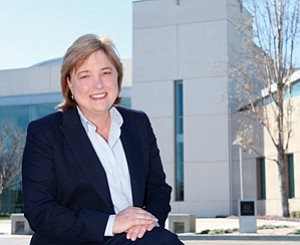 GEMOLOGICAL INSTITUTE OF AMERICA INC.
CEO: Donna M. Baker.
Chairwoman of the board: Susan M. Jacques.
Annual budget: Undisclosed.
No. of volunteers: 19.
Headquarters: Carlsbad.
Year founded: 1931.
Mission of organization: To ensure the public trust in gems and jewelry.
Sooner or later, if a person is really serious about it, Valentine's Day comes down to jewelry...