TECHNOLOGY: ACHATES' NEW DIESEL ENGINE GEARED TO INCREASING EFFICIENCY
Stroke of Genius?
Monday, December 19, 2011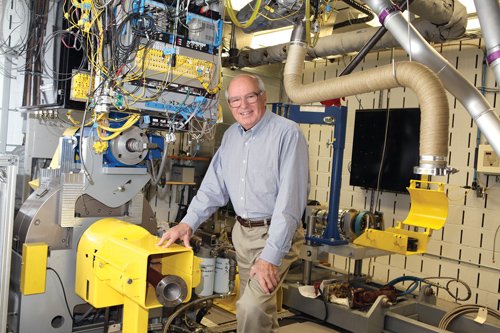 ACHATES POWER INC.
President and CEO: David Johnson.
Financial information: Company has raised $60 million in venture capital.
No. of local employees: 53.
Investors: Madrone Capital Partners, Sequoia Capital, RockPort Capital Partners, Triangle Peak Partners, InterWest Partners.
Headquarters: Sorrento Valley.
Year founded: 2004.
Company description: It has developed an internal combustion diesel engine with better fuel efficiency and lower cost than conventional diesel engines.
Key factors for success: Solid financial backing and a highly skilled staff, which includes more than 40 engineers and scientists using state-of-the-art computer modeling and simulation tools.
Achates Power Inc...