CLEAN-TECH: INVESTMENT TO HELP SAPPHIRE ENERGY COMMERCIALIZE 'GREEN CRUDE'
Monsanto Provides Substantial Boost For Local Startup
Monday, April 4, 2011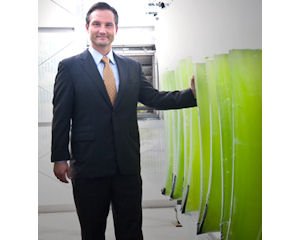 SAPPHIRE ENERGY INC.
CEO: Jason Pyle.
Financial information: Would not disclose.
No. of local employees: 100.
Investors: Monsanto, Arch Venture Partners, Wellcome Trust, Cascade Investment, and Venrock.
Headquarters: Torrey Pines area of San Diego.
Year founded: 2007.
Company description: The privately held company focuses on what it calls 'green crude' production — using synthetic biology to transform algae into gasoline, diesel and jet fuel.
What does Monsanto Co...