FINANCE: FIRM WORKS WITH MINORITY BROKERS INTERESTED IN STABILIZING NEIGHBORHOODS
Foreclosure Sales Strategy Aims to Give Owners an Edge Over Investors
Monday, September 20, 2010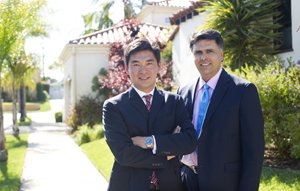 NEW VISTA ASSET MANAGEMENT
Co-founders: Jim Park and Gary Acosta.
2009 revenue: $12 million.
2008 revenue: $1.5 million.
No. of employees: 85, including 15 in San Diego.
Company description: National real estate owned asset and management company, acting as the conduit of foreclosed houses to local brokers.
Home foreclosures may have declined in recent months both in San Diego and California, but Jim Park sees more pain coming down the pike...