TECHNOLOGY: CREATOR BREAKS INTO CHILDREN'S MARKET WITH $300K
Engineer Shapes Toy Company Out of Educational Building Blocks
Monday, August 30, 2010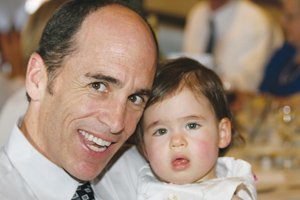 SMART BLOCKS INC.
CEO: Scott Seligman.
No. of local employees: Solo venture.
Most recent year's revenue: None.
Most recent year's net income or loss: None.
Investors: Scott Seligman personally has invested about $300,000 to launch the company. Products are scheduled to be offered online in mid-September.
What makes the company innovative: Scott Seligman has created building blocks that teach children lessons by speaking to them. When the blocks are connected correctly, they speak.
Engineer Scott Seligman of San Marcos always enjoyed watching his children play with building blocks, but it seemed to him that the toy could be improved to encourage them to learn more while they were having so much fun...
Emmet Pierce is a freelance writer for the San Diego Business Journal.