The San Diego-based Challenged Athletes Foundation celebrated its 10th anniversary of A Celebration of Heroes, Heart and Hope Gala. More than 900 people attended the event at the Waldorf Astoria New York. During the last nine years, the New York gala has raised more than $11.2 million to help fulfill the organization's mission. Funds raised at events have allowed CAF to raise more than $73 million in its 23-year history and satisfy more than 13,000 grant requests from physically challenged athletes in all 50 states and more than 32 countries.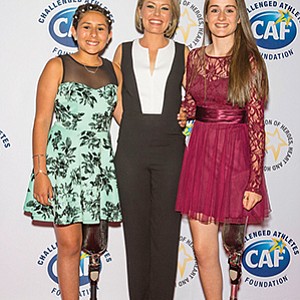 Walden Family Services, the nonprofit foster care, adoption and youth services agency, hosted its Spring Soirée recently at the Pamplemousse Grille to celebrate May 2016 Foster Care Month.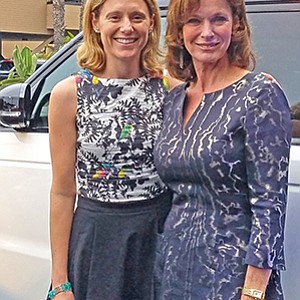 With more than 30 years of experience in the apparel industry, Carlsbad resident John Rich is hyper-aware of what is being worn in his community. And although there were plenty of Carlsbad T-shirts, hats and bags, he was hard-pressed to find a pair of Carlsbad socks.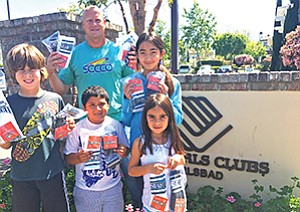 Record attendance marked the San Diego Police Foundation's 6th Annual Women in Blue Luncheon at the Hilton San Diego Bayfront recently.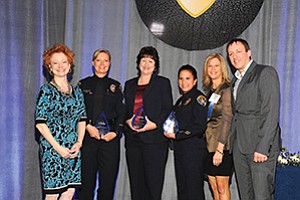 The Junior Seau Foundation presented a $250,000 check to the Challenged Athletes Foundation (CAF) to launch the Junior Seau Foundation Adaptive Surf Program. Junior Seau was an avid surfer, and his legacy will live on through this life-changing program that will provide access to surfing for kids with physical challenges.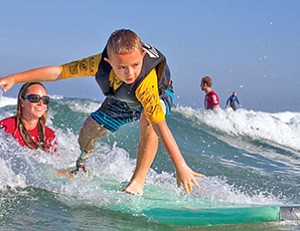 The San Dieguito River Valley Conservancy recently held its 30th Anniversary Wax & Wine event in partnership with the Knorr Candle Factory. The conservancy raised $5,500 and received a generous donation from the Knorr Candle Factory. Guitarist Bill Fleming serenaded guests as they toured the gardens of Knorr, and learned how to make their own beeswax candle.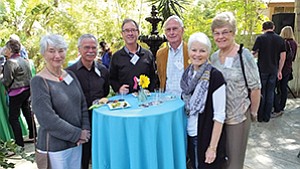 NBA Hall of Famer Bill Walton accepted a $50,000 check from Sycuan Casino on behalf of the Challenged Athletes Foundation. The donation is part of the casino's promise to the San Diego-based nonprofit to donate at least 5 percent of its GameDay Sports Bar & Grill's annual sales, which began in 2012.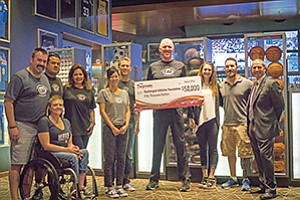 The 2-1-1 San Diego "Rock the House" launch party raised more than $250,000 for its NextGen technology and its new 30,000-square-foot Connections Center. 2-1-1 San Diego is a free, 24-hour, confidential phone service and searchable online database for residents of San Diego County.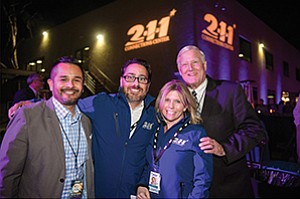 As part of its ongoing commitment to cultural diversity and responsible banking, Union Bank joined KPBS to honor 18 inspirational individuals at the 18th Annual Local Heroes celebration recently.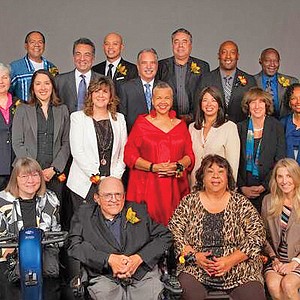 The Living Coast Discovery Center, a nonprofit zoo/aquarium on San Diego Bay in Chula Vista, is one of 186 sites selected to receive a 2016 field trip grant from the National Park Foundation, the official charity of America's national parks.