SD FINANCE
Recent and archived news stories on: Banks, Credit Unions, Mortgage Lending, SBA, Stocks/Bonds, Venture Capital, Wealth Management...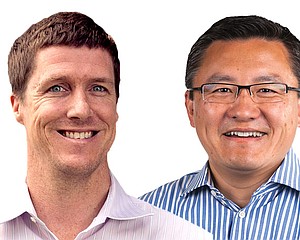 Qualcomm Ventures Is on the Hunt For Promising Tech Startups to Back
It's been 31 years since Qualcomm Inc. was a startup. Today the chip maker has revenue of $25.3 billion. Still, it is very much a part of San Diego's startup scene: Its venture capital arm is a source of capital for a lot of new companies.
June 29, 2016 2:01 p.m. $$
Share